Campaign Materials

In communicating your enthusiastic support for President Bush, you will find the following materials extremely effective. Crafted by professional political propagandists and approved by our public relations consultants, they'll dazzle your associates and servants alike!











---
New
Billionaire CD!
Stay the Course!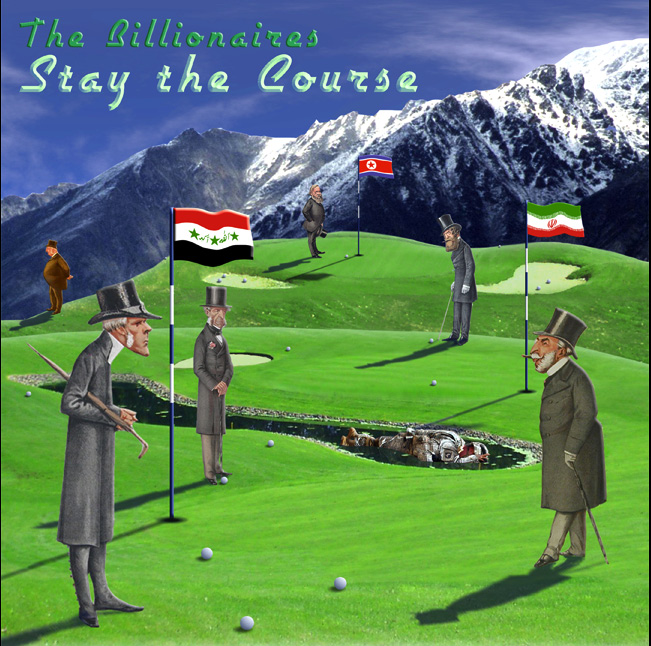 You decide
what you pay
per song!

Give 'em a listen!
Click here.
---
The
2008 Billionaire
Wall Calendar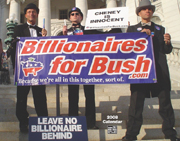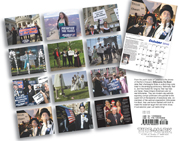 Click here.
---
Now Available
on DVD!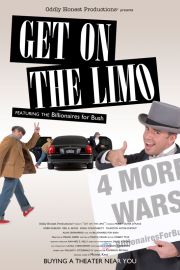 GetontheLimo.com
(Website requires Flash Player 8)
---
Whistle while you plunder: Buy our Music CDs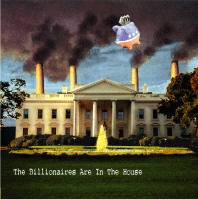 ---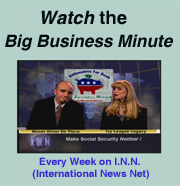 Watch the archives on the I.N.N. website, including a clip show of the first season,

---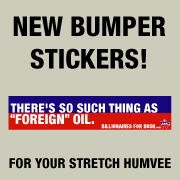 ---

Social Insecurity Calculator

See how much privatization will cost
taxpayers while we
reap billions!


---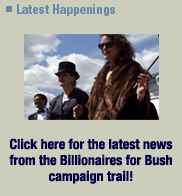 ---
Discover your
Billionaire name!
---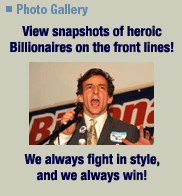 ---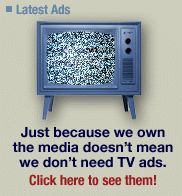 ---