The 2008 Billionaire Calendar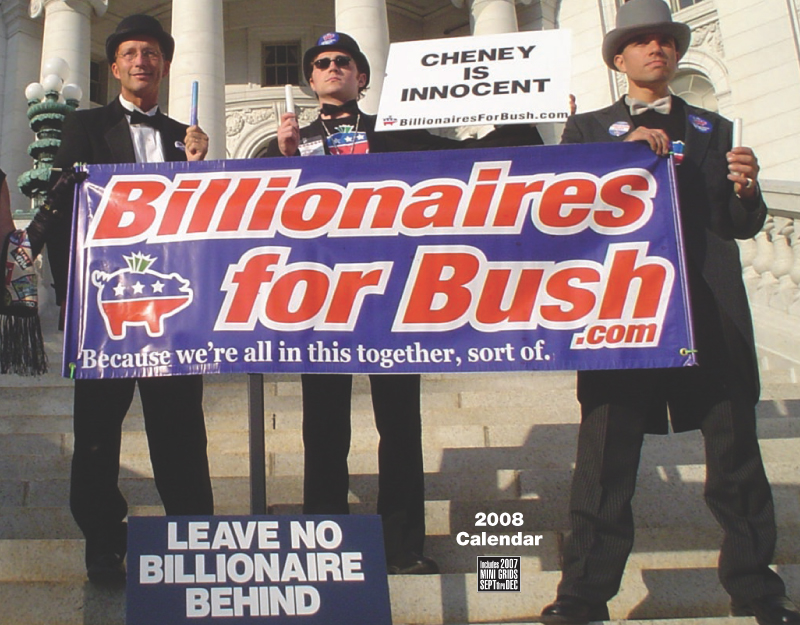 Every billionaire knows that time is money, and money is everything, and everything has its time and place; but did you know there's a time and place for everything about money?

Yes: our new 2008 Billionaires For Bush Wall Calendar.


Published in full color by the calendar professionals at Tide-Mark Press, our calendar will grace each and every one of the 180 rooms on your 450-ft. yacht. While you're at it, why not deck out the 160-ft., 14-bedroom dinghy, as well?

SOLD OUT!


Peek inside! Click on image to enlarge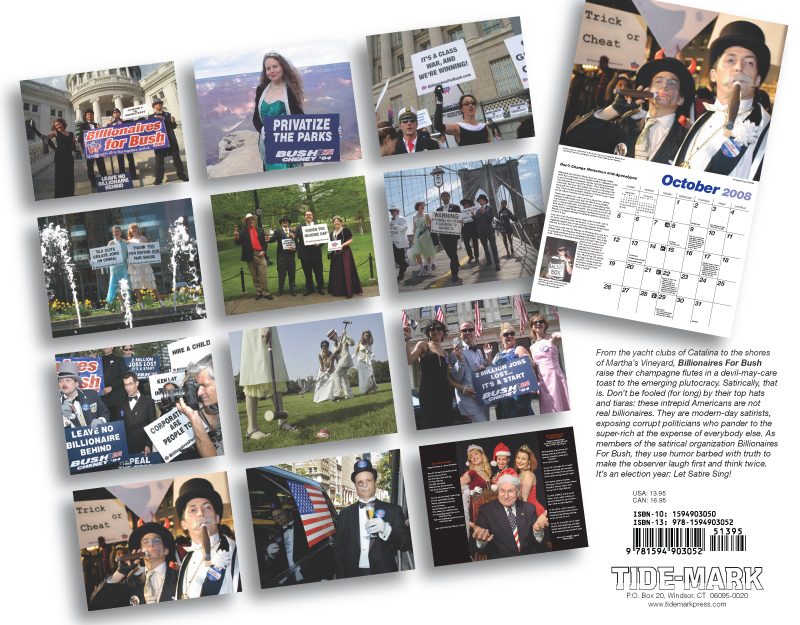 Loaded with photos, and chock full of hilarious facts and figures, the calendar is an indispensable tool for keeping track of your busy 2008 election season, as well as reliving the greatest moments when Billionaires spoke power to truth, including:

- Mission Accomplished Day (May 1)

- Corporations Are People Too Day (May 10) when the Supreme Court granted corporations legal personhood in 1886.

- Dick Cheney is Innocent! Day (Aug 14)

- Don't Vote Day (Nov 4).

- Education is Not for Everyone Day (Dec 21) when the 2005 Congress stayed up unto the wee hours on the first night of Christmas break to vote for the largest cuts in student aid history.


Get your copy today.

Note: Fulfillment may take up to three weeks to fill.



All proceeds go directly to our campaign coffers, helping us put the conspicuous in "conspicuous consumption" like never before.