VI. History and Incorporation of Billionaires for Bush



Billionaires for Bush (http://www.billionairesforbush.com) is a grass-roots street theater and media campaign using humor to show how the Bush administration has favored the corporate elite at the expense of everyday Americans.

B4B was founded in the fall of 2003 by a network of artists and activists in New York and Los Angeles. Employing a viral, Do-It-Yourself organizing model, we has expanded to over 75 chapters and scored impressive national media attention.

Below are some campaign highlights and Billionaire accomplishments to date:

2004 Campaign Components:
$ "Thank You Rallies" at Bush appearances nationwide.
$ "Get On the Limo" Swing State Tours through Midwest & Southwest battleground states.
$ "Million Billionaire March" at the Republican National Convention.
$ Do-It-Yourself Kits — downloadable from the website, with all the materials activists need to start their own chapters and carry out actions in their own communities.
$ Humorous radio ads and TV spots for placement in swing-state local media.

Accomplishments:
$ National network of over 75 chapters.
$ Featured on CBS, ABC, CNN, NPR, NightLine, New York Times, Boston Globe, MSNBC.com, as well as the Akron Beacon Journal, Pittsburgh Post-Gazette, Concord Monitor, and much much more.
$ Award-winning TV spot, "Leave No Billionaire Behind" one of the 15 finalists in MoveOn.org's Bush-In-30-Seconds contest. $ Two CD's with over 20 original songs and accompanying music videos.
$ High-profile actions: media hi-jinks at Karl Rove fundraiser; "Cheney is Innocent" vigils.
$ Successful 20-city-plus national days of action: "Thank You of Paying Our Fair Share" on Tax Day; "Widen the Healthcare Gap" with SEIU on June 19.
$ Billionaire appearances: "disruption" of Arianna Huffington speech at Take Back America conference in DC, June 3-5; performance at AFSCME biennial convention, Anaheim, June 24-25.

Billionaires for Bush is incorporated as Billionaires, Inc., a non-profit, non-partisan corporation, organized under Section 527 of the I.R.S. tax code. Contributions to Billionaires, Inc. (or to "Billionaires for Bush") are not tax-deductible as charitable contributions and are part of the public record. There is no limit on the amount an individual can contribute to Billionaires, Inc. Billionaires, Inc. will not accept contributions from candidates or candidate committees.

Creation of this Do it Yourself Kit is paid for by Billionaires, Inc., and is not authorized by any candidate or candidate's committee.



---
New
Billionaire CD!
Stay the Course!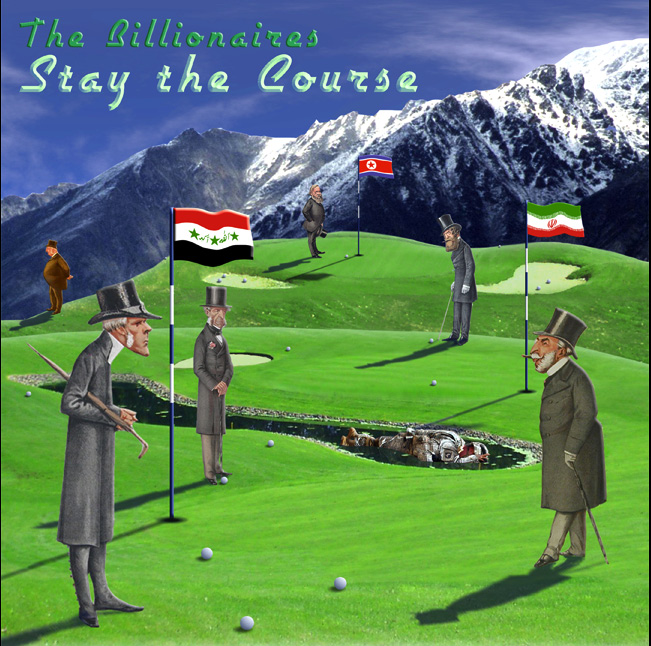 You decide
what you pay
per song!

Give 'em a listen!
Click here.
---
The
2008 Billionaire
Wall Calendar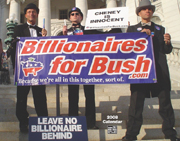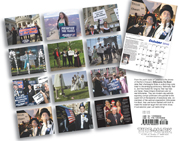 Click here.
---
Now Available
on DVD!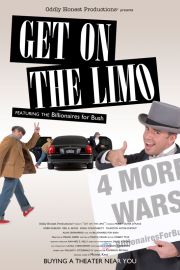 GetontheLimo.com
(Website requires Flash Player 8)
---
Whistle while you plunder: Buy our Music CDs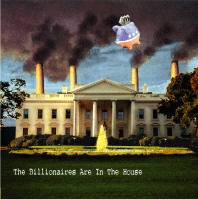 ---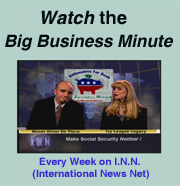 Watch the archives on the I.N.N. website, including a clip show of the first season,

---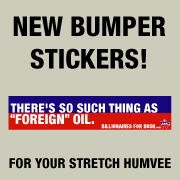 ---

Social Insecurity Calculator

See how much privatization will cost
taxpayers while we
reap billions!


---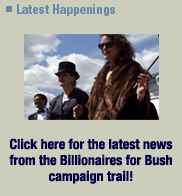 ---
Discover your
Billionaire name!
---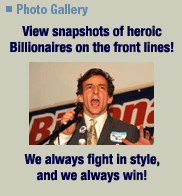 ---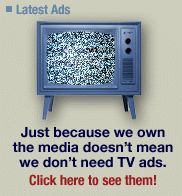 ---