Join Billionaires for Bush at the RNC!

Buying influence and bribing critics will never be easier for Billionaires with the RNC coming to NYC! As such, we are planning many exciting opportunities to cheer for Bush and jeer at the unwashed masses.

If you're joining us during the RNC, be sure to find out the latest details as the become available by joining our RNC-Action Mailing List.

For logistical questions, please email rncinfo@billionairesforbush.com.


---
Billionaire Event Schedule



Sat, Aug 28
RNC Orientation: 2:45pm, HERE Arts Center, 145 6th Ave

Sun, Aug 29
Billionaire Croquet Party: 10am, Central Park, Location TBA
Million Billionaire March: 12pm, Outside front of Plaza Hotel (59th & 5th)
Billionaires Buy Broadway: 4:15pm, Hell's Kitchen Park (on 10th Ave @ 47th)

Mon, Aug 30
Billionaires for Bush Workshop: 10am & 11am, 45 Bleecker St
Vigils for Corporate Welfare: 12pm @ Union Square, 4pm @ United Nations

Tues, Aug 31
Billionaire Flashmobbing: All Day, details announced at last minute

Weds, Sep 1
Taunting of the Unemployed: 8am, from Wall Street up Broadway to 34th St
Billionaires for Bush Workshop: 12pm & 1pm, 45 Bleecker St
Coronation Ball: 9pm, The Frying Pan, Pier 63

Thurs, Sep 2
Billionaires relax on private island...

See a list of other Billionaire appearances.



---
New
Billionaire CD!
Stay the Course!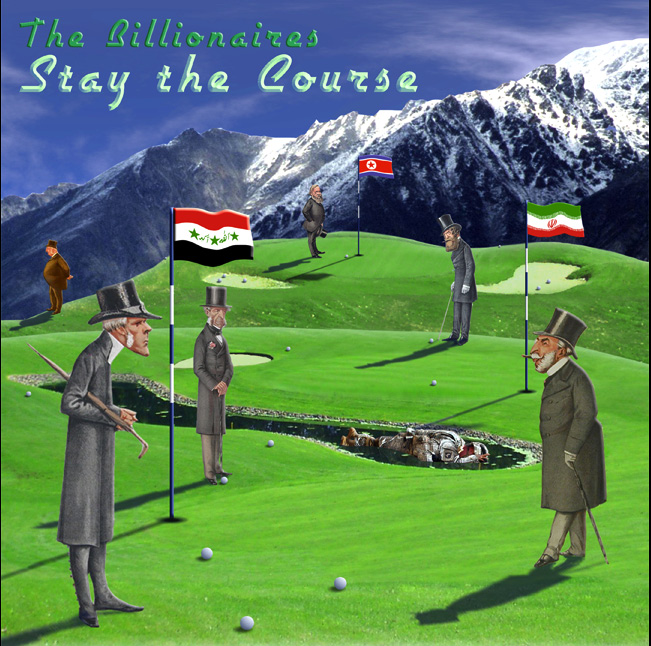 You decide
what you pay
per song!

Give 'em a listen!
Click here.
---
The
2008 Billionaire
Wall Calendar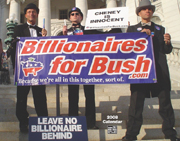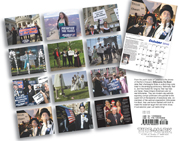 Click here.
---
Now Available
on DVD!

GetontheLimo.com
(Website requires Flash Player 8)
---
Whistle while you plunder: Buy our Music CDs

---
Watch the archives on the I.N.N. website, including a clip show of the first season,

---
---

Social Insecurity Calculator

See how much privatization will cost
taxpayers while we
reap billions!


---
---
Discover your
Billionaire name!
---
---
---