Billionaire Croquet Party


10am, Central Park, SE area of the Great Lawn

500,000 anti-Bush protesters will be barred from Central Park so that we can play croquet. Part of our "Keep off the Grass" campaign to privatize Central Park.

Croquet will take place in the southeastern part of the Great Lawn in Central Park. If the Great Lawn were a giant clock, we'll aim to enter at the entrance where the 5 o'clock mark would be (see star on map below). That's at about 81st St. latitude, west of the Metropolitan Museum of Art.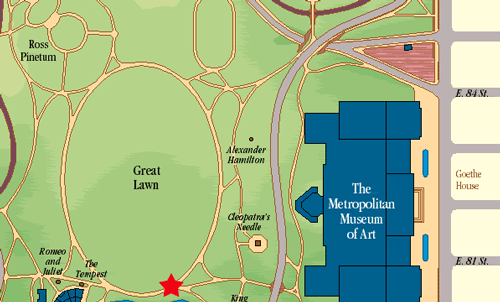 In case we can't get in the perimeter of the great lawn, we shall play in the grassy region between that entrance and Cleopatra's Needle.

Bring your croquet sets, badminton sets, and other uppercrust lawn games. Billionaires should not gather in groups of larger than 20, as it would be awfully out of character to get arrested!