Cheney Is Innocent! Talking Points




My name is ______________ and I stand proudly with Billionaires for Bush to declare Dick Cheney is Innocent!

Vice President Dick Cheney has taken it on the chin for the last time!

We at Billionaires for Bush will not stand idly by while our good friend is hounded by such shameless truth seekers.

Billionaires for Bush will defend Dick Cheney against all cruel accusations, including that:
- Cheney oversaw Enron-style accounting at Halliburton
- Cheney dodged the draft repeatedly
- Cheney improperly allowed Energy Industry CEOs to secretly form US energy policy
- Cheney enjoyed cronyistic relationships with Supreme Court Justice Scalia
- Cheney arranged no-bid contracts for Halliburton
- Cheney oversaw Bribery of Nigerian officials while CEO at Halliburton
- Cheney did business with Iran, Iraq & Libya

Cheney is accused of dodging the draft with multiple draft deferments – well, he may not have served in Vietnam, but he started a whole war in Iraq– doesn't that count for something?

Cheney might have been at the helm while Halliburton engaged in some creative accounting techniques, but the Securities and Exchange Commission (SEC) didn't have to make a big lawsuit about it!

The Bush administration has put only one Enron executive behind bars, so how bad can accounting fraud really be?

Why is it so wrong to bribe Nigerian officials to win huge government contracts when our corporate lobbyists do it at home all the time?

Dick Cheney is the target of a vast middle-of-the-road conspiracy that includes the Securities and Exchange Commission, the Government Accounting Office, the Associated Press, Judicial Watch, the nation of France, and the U.S. Attorney in Houston.

The media are hounding Cheney about the impropriety of his duck-hunting trip with Justice Scalia simply because they want an excuse to use the term "Waterfowlgate."

Dick Cheney was brave enough to ignore Al Qaeda in Afghanistan and instead focus on the oil in Iraq. Now, that's thinking like a Billionaire!

Iran ... Iraq ... It's Easy to Get Confused.

How can Dick Cheney be tried by a jury of his peers when so many of them are in jail?

How can Dick Cheney account for his own whereabouts when he is at an undisclosed location?

Everything you've read about the man is a lie - he does have a soul.

Of course he cares about the environment. If there were no birds, what would he shoot?

Defend Dick Cheney Day is being observed in cities nationwide, including Orlando, Toledo, Phoenix, Scranton, Madison, Cleveland, South Palm Beach County, New York and Washington DC.



---
New
Billionaire CD!
Stay the Course!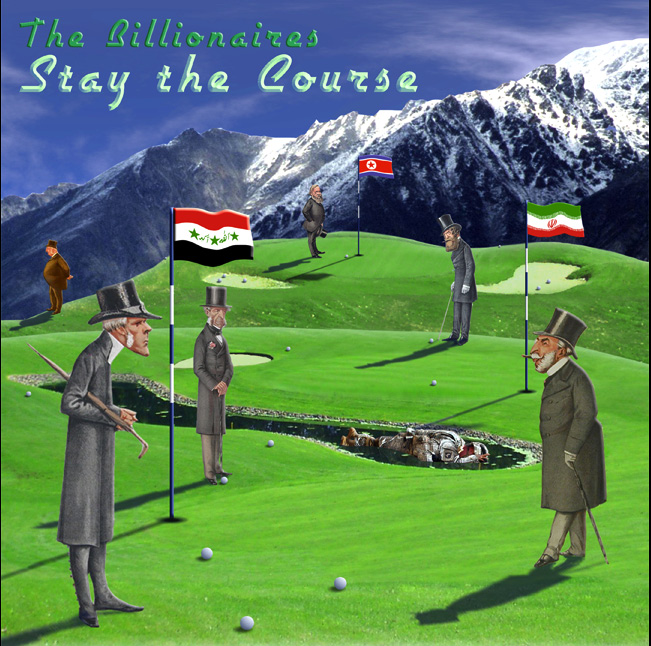 You decide
what you pay
per song!

Give 'em a listen!
Click here.
---
The
2008 Billionaire
Wall Calendar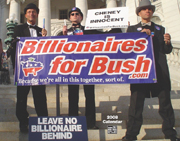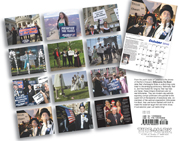 Click here.
---
Now Available
on DVD!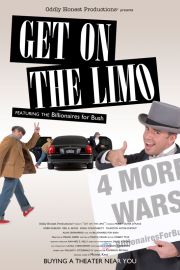 GetontheLimo.com
(Website requires Flash Player 8)
---
Whistle while you plunder: Buy our Music CDs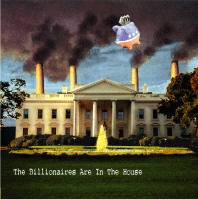 ---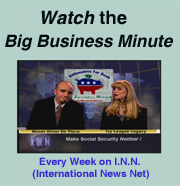 Watch the archives on the I.N.N. website, including a clip show of the first season,

---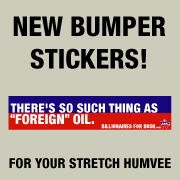 ---

Social Insecurity Calculator

See how much privatization will cost
taxpayers while we
reap billions!


---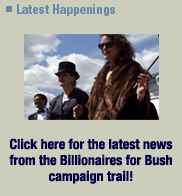 ---
Discover your
Billionaire name!
---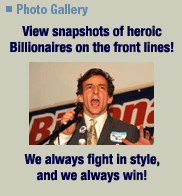 ---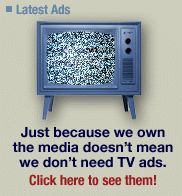 ---