Billionaire Awards Speech

(Given by Alotta Bling before the Billionaires Ball on January, 31, 2004)


Ahem... attention fellow billionaires. My name is Alotta Bling and I would like all of you to gather around the red carpet for a few moments so that we may recognize some very special individuals — individuals who have dedicated their life's work to furthering our noble cause, setting our nation's priorities, and making sure we have access to the finer things in life. The people we are recognizing tonight have worked hard to uphold the system, the laws, and the conspiracies that have allowed billionaires like us to take our fair share in life — and then some. And so, we would like to present these individuals with a token of our appreciation and respect. Please, let's give a round of applause for our first annual presentation of the Neo-Libby awards!

Tonight's first Neo-Libby is awarded to a man who has achieved Excellence in Journalism. Though some people in this country whine and bellyache about this notion that journalists should be impartial, we all know that they're just jealous that they don't own the 6 major television networks.

The recipient of tonight's Excellence in Journalism NeoLibby is one of the leading citizens in the land of "Fair and Balanced" news reporting. In our opinion, this proud conservative, who once crusaded against the coverage of civilian deaths in Afghanistan, clearly understands what the bewildered masses of this country need to know and what is better left unmentioned. Perhaps the highlight of this reporter's career at Fox News was his recent testimony to his viewers that American soldiers are less likely to be murdered in Iraq than regular Americans living in California.

Ladies and gentlemen, we certainly don't know how he gets away with it, but who gives a damn! Tonight's Excellence in Journalism NeoLibby goes to... Brit Hume, managing editor of Fox News! Unfortunately Brit could not make it tonight, as he is out spinning, ahem... I mean, researching numbers for his latest report entitled "Why Wrongful Death in Iraq Isn't Necessarily Wrong."

[Phil T. Rich comes in with one/two of his awards]

Our next NeoLibby category is for Excellence in Turning Bloodshed into Billions.

The past few years we have seen other people's loved ones being shipped off to fight for democracy and freedom for the Iraqi citizens. Hundreds of Americans and Iraqis have died in the past three years, and a countless number have been seriously injured.

But that certainly shouldn't stop us from thinking about the bottom line! Ladies and gentlemen, the recipients of tonight's award never let the anguish of war stop them from thinking about revenue. While the commoners were busy mourning and losing their jobs after September 11th, these two businessmen saw great investment potential in the war on terrorism. Because of their entrepreneurial spirit (and lack of competitive bidding), theses two men have made millions for the corporations and investors! Tonight's recipients of the NeoLibby for Excellence in Turning Bloodshed into Billions are the CEO's of Halliburton and Bechtel, David J. Lesar and Riley Bechtel. In the last two years, these two corporations together have raked in more than $3 billion in government contracts, subsidies, and tax relief! Please, a round of applause for Halliburton and Bechtel. Unfortunately both David Lesar and Riley Bechtel could not make it to our ball tonight. Both are stuck in investor meetings discussing their forthcoming project: "Profit Potential in Starving Bolivian Children."


Our next NeoLibby is for Excellence in Lucrative Lobbying. This NeoLibby goes to an industry that has proven time and time again that Legislation is the most lucrative arena of investment. Stocks and bonds? IPO's? Mere child's play compared to the return on investment this industry earned from a good old-fashioned schmooze-fest with Congress. Tonight's NeoLibby for Excellence in Lucrative Lobbying goes to... the Pharmaceutical Industry! Allow me to give a quick overview of their genius. Let me warn you, the following information contains material that is sleazy and shady. For those of you billionaires that are sensitive to or offended by business dealings of an indecent nature, I recommend covering your ears. The rest of you — start taking notes! Drug companies, like Pfizer and Eli Lilly, have invested about $44 million into campaign contributions and lobbying efforts since 1999. Since then, these companies have seen a $139 billion increase in profits through government contracts, subsidies, and high prices for consumers! That's a return on investment of 315,809%! Not only that, future revenue is practically guaranteed with Bush's recent Medicare ruin — I mean, reform. Ladies and gentlemen, let's give a round of applause for the Pharmaceutical Industry, role models for the new century.



---
New
Billionaire CD!
Stay the Course!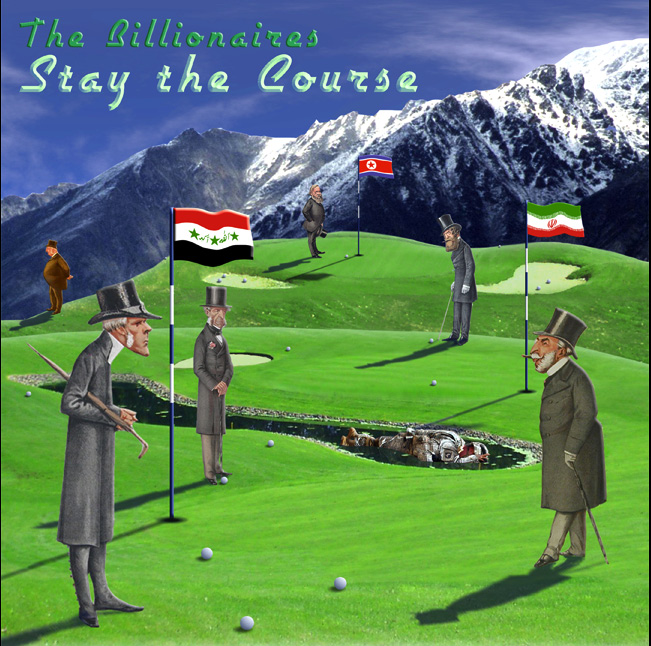 You decide
what you pay
per song!

Give 'em a listen!
Click here.
---
The
2008 Billionaire
Wall Calendar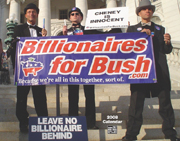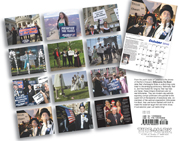 Click here.
---
Now Available
on DVD!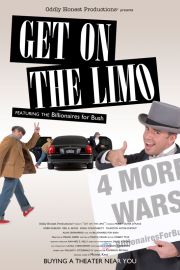 GetontheLimo.com
(Website requires Flash Player 8)
---
Whistle while you plunder: Buy our Music CDs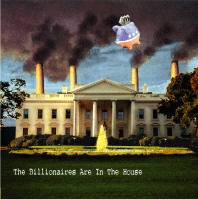 ---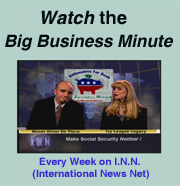 Watch the archives on the I.N.N. website, including a clip show of the first season,

---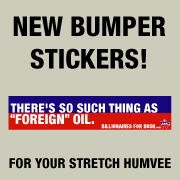 ---

Social Insecurity Calculator

See how much privatization will cost
taxpayers while we
reap billions!


---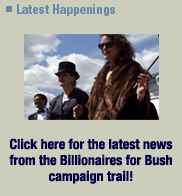 ---
Discover your
Billionaire name!
---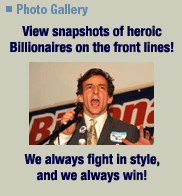 ---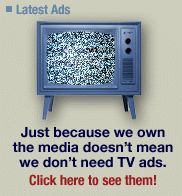 ---